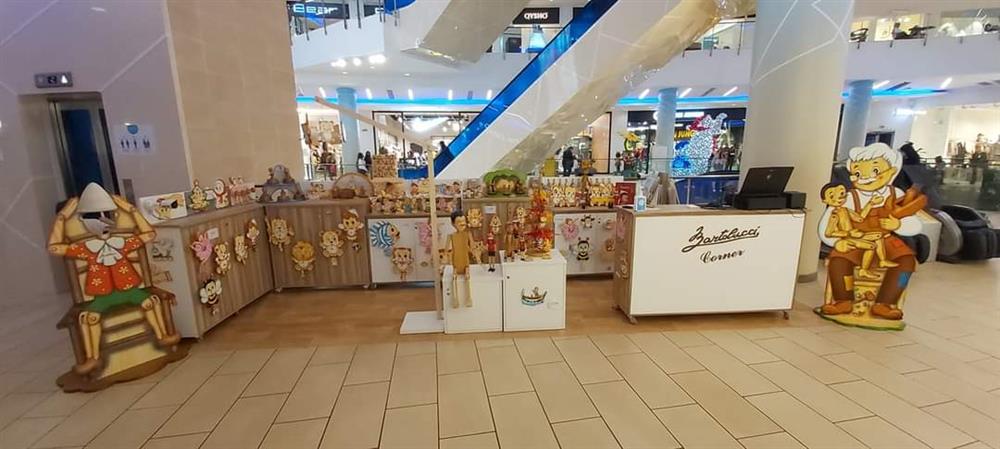 Bartolucci had started its business venture in Italy by creating Pinocchio items, rocking horses and traditional wooden toys. It's image was therefore always built on the Geppetto-Pinocchio tale.
Our store @ THE POINT SHOPPING MALL, SLIEMA. LEVEL -2 follows the brand's image and concept with Pinocchio characters decorating the stand. The stand at The Point, Tigne' Shopping Mall, is a unique attraction for all family members.
We invite you to visit our stand and website to share this unique experience of products that revive childhood memories and impact positively all who visit us.